Since 2004 Peter Wegner works on the series
Buildings Made Of Sky
, which consists of shots from New York, Chicago and San Francisco. The chosen section always shows a piece of heaven above street canyons at different times of the year and of the day. Because of the about-face rotation, the viewer focuses the heaven-section - the particular "building made of sky".
"There are two Manhattans: one is a city of tall buildings; the other is a city of no buildings. This city begins where the architecture leaves off. It's a city cast in the die of Manhattan, a perfect complement to the built city, a kind of anti-Manhattan.
This parallel city has an architecture all its own. it is the architecture of air, the space defined by the edges of everything else, its map redrawn by pigeons and pedestrians, cranes, trucks, taxis. It's the city we assume but cannot name.
In this city, the buildings are made of sky. It's the Manhattan that isn't - without which there could be no Manhattan."
Publications to the series
BUILDINGS MADE OF SKY
is available.
Peter Wegner at
TEDx Talk New York

BUILDINGS MADE OF SKY II, 2009
32 parts
in total: 88,5 x 127 inch


BUILDINGS MADE OF SKY, 2007
32 color prints, installation Galerie m
total 167 x 275 cm

BUILDINGS MADE OF SKY IX, 2012
Pigment Print
110 x 176,5 cm

BUILDINGS MADE OF SKY III, 2009
32 color prints, installation Galerie m
ca 322 x 225 cm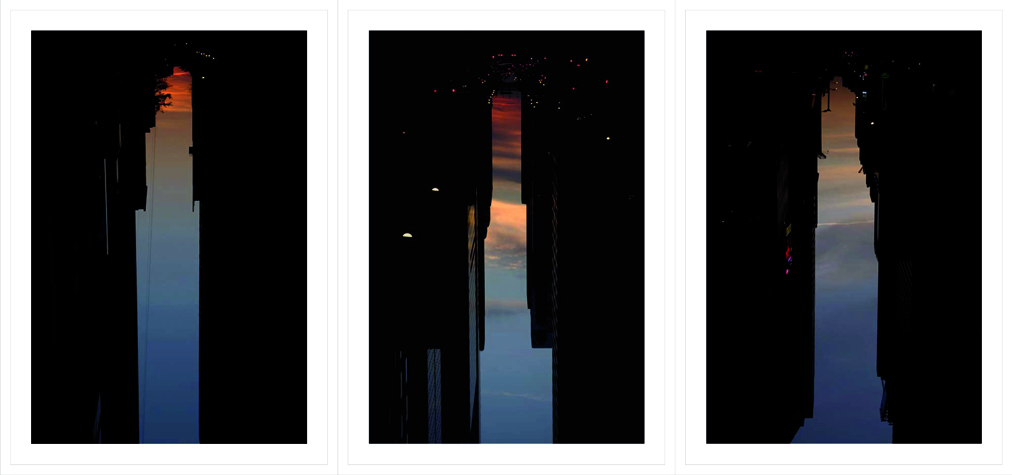 BUILDINGS MADE OF SKY VI, 2009
color photographs
3 parts, gesamt: 55 x 39 cm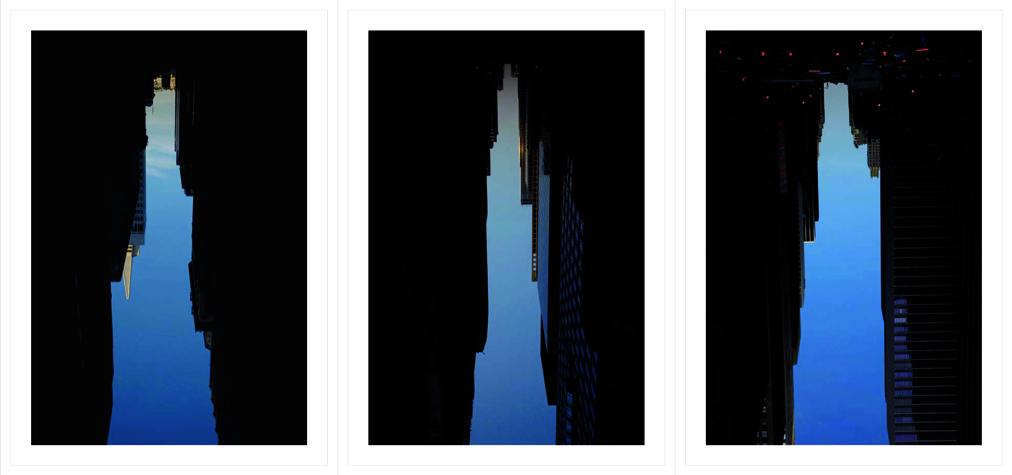 BUILDINGS MADE OF SKY VII, 2008/2009
color photographs
3 parts, gesamt: 56,5 x 39 cm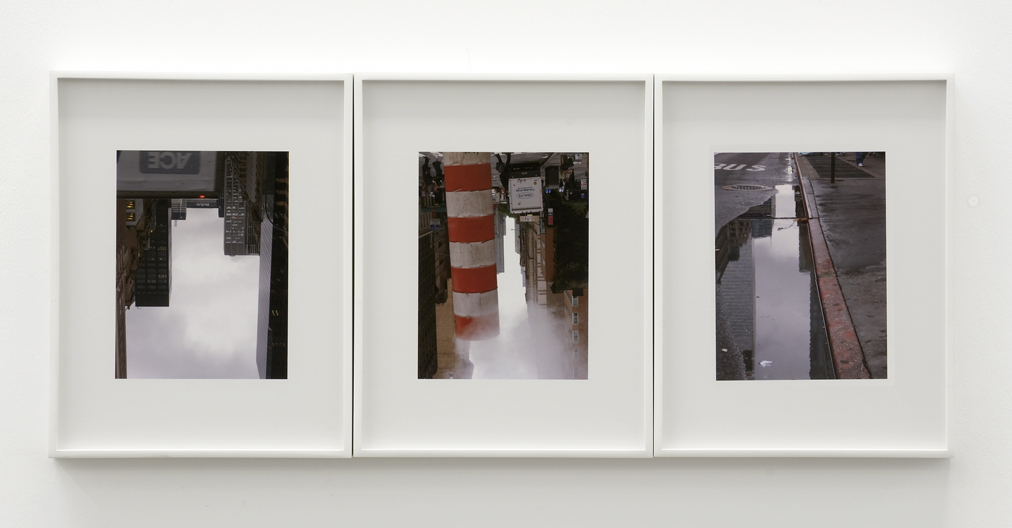 BUILDINGS MADE OF SKY VI, 2004
color photographs
3 parts., 28 x 69 cm