Ink on paper, 2005/06
each 42 x 29,7 cm

The title "Rare Animals and Numbers" (2006) succinctly describes the main motifs of these ink drawings. Curious four-legged creatures resembling dogs, sheep, donkeys and other familiar animals share the white paper plane with numbers from 0 to 9. In our rational understanding, two completely different "worlds" collide here: that of living beings and the abstract, mathematical realm of numbers.
Dorn harmonizes these opposing themes in her own special way by lending the numbers the mass and weight of objects while the animal forms become mere immaterial graphic outlines. Rendered in this fashion, the "zeros," "ones" or "eights" coexist side-by-side with the fleet-footed creatures, interrelating with them in a peaceful-seeming symbiosis.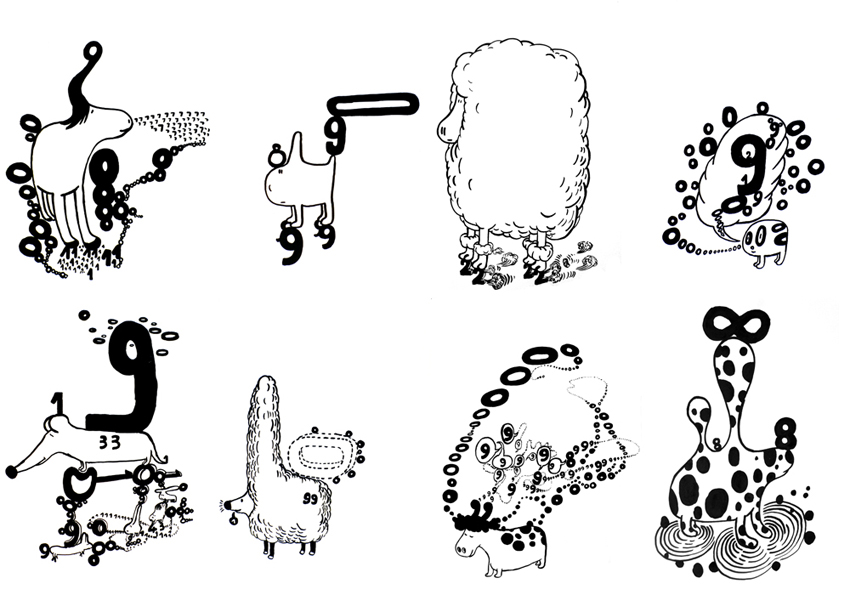 ink on paper, each 42 x 29,7 cm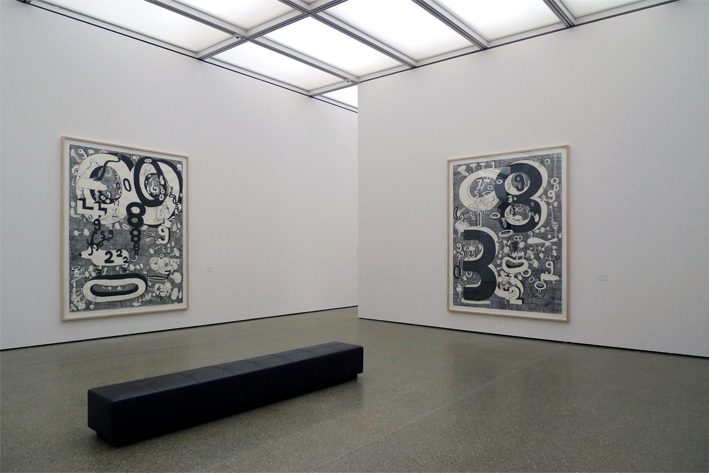 Exhibition View at Museum Folkwang, Essen 2011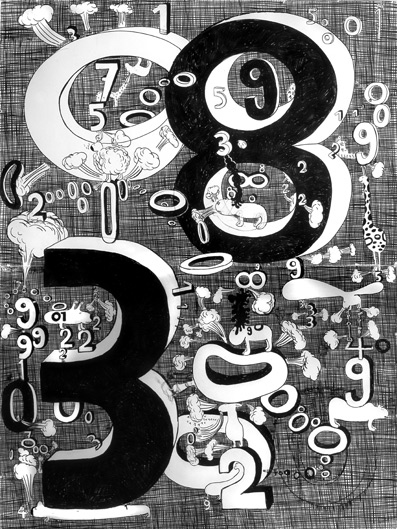 No.5 , charcoal on paper, 300 x 220 cm