The Oneironaut (lab), 2021
Side-specific installation for the group exhibition
Borderlines of Space
The air bubble in Lena von Goedeke's room installation The Oneironaut (lab) seems to float between the walls of the exhibition gallery. The monumental elliptical sphere nearly fills the room. Machines and cables outside the bubble give us a vague impression of the complexity of the sphere but also hint at a functional connection between inside and outside and at the titular laboratory situation. The airspace inside the bubble is only dimly discernible through the more or less dense fog wafting through it. This fog eventually settles as a white veil on the inner surface, so that the sphere's initially transparent skin gradually becomes more opaque, indelibly fixing the impression of fog in the material of the airspace.
The artist found inspiration for her work on one of her trips to the Norwegian archipelago of Svalbard. When riding a snowmobile through the so-called whiteout there, spatial boundaries and visual cues become blurred. Only with extreme concentration and adequate technical support can the visitor maintain orientation and control. The steady rhythm of one's own breathing is the only reference for time and distance, and yet it poses a threat as condensation fogs up the helmet, completely blurring the view even of what is close-by.
The word Oneironaut is composed of the Greek words for dream and sailor, and might be translated as "dream walker." With her spatial installation, von Goedeke builds a bridge between these two borderline experiences. Such phenomena demand the greatest of effort to maintain one's bearings. Despite its dormant state of suspension, the work succeeds at immediately and vividly conveying this feeling to the viewer.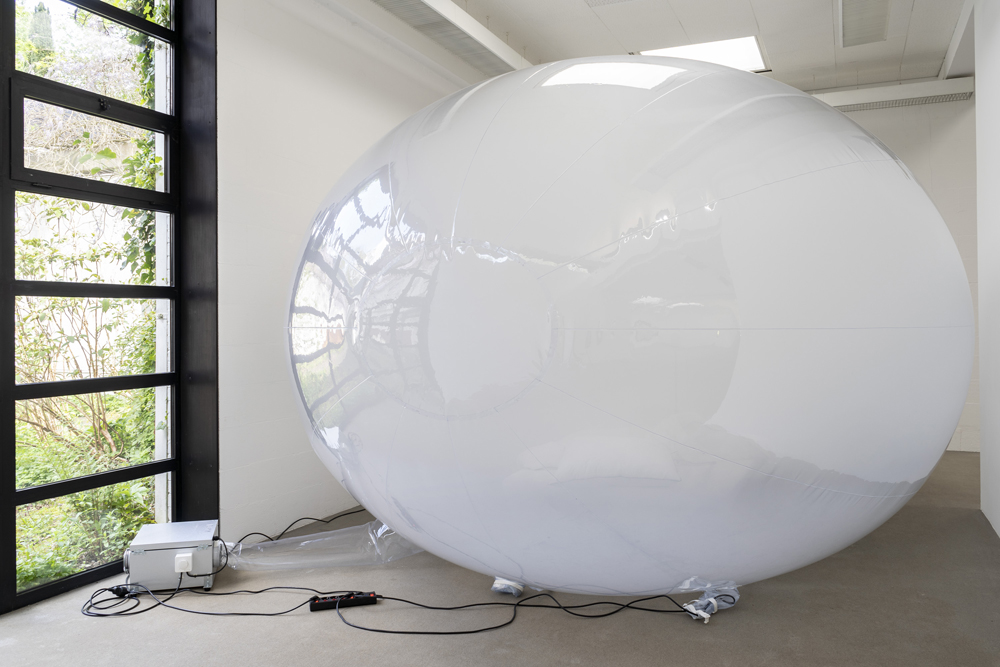 The Oneironaut (lab), 2021
PVC-Bubble, smokemachine, bedlinen, camera
770 x 430 x 350 cm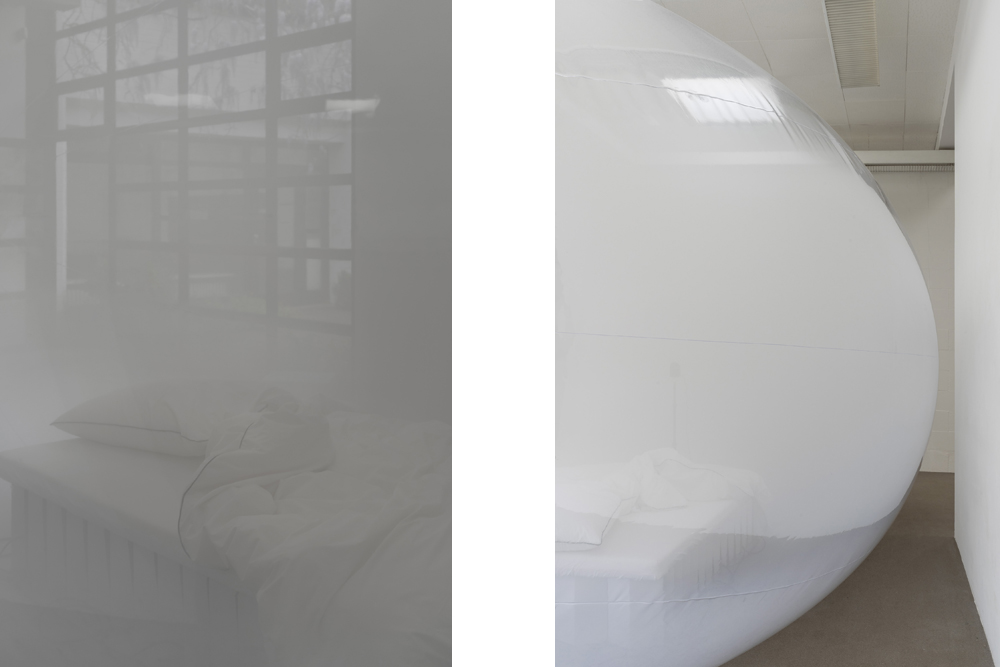 The Oneironaut (lab), 2021
Detail view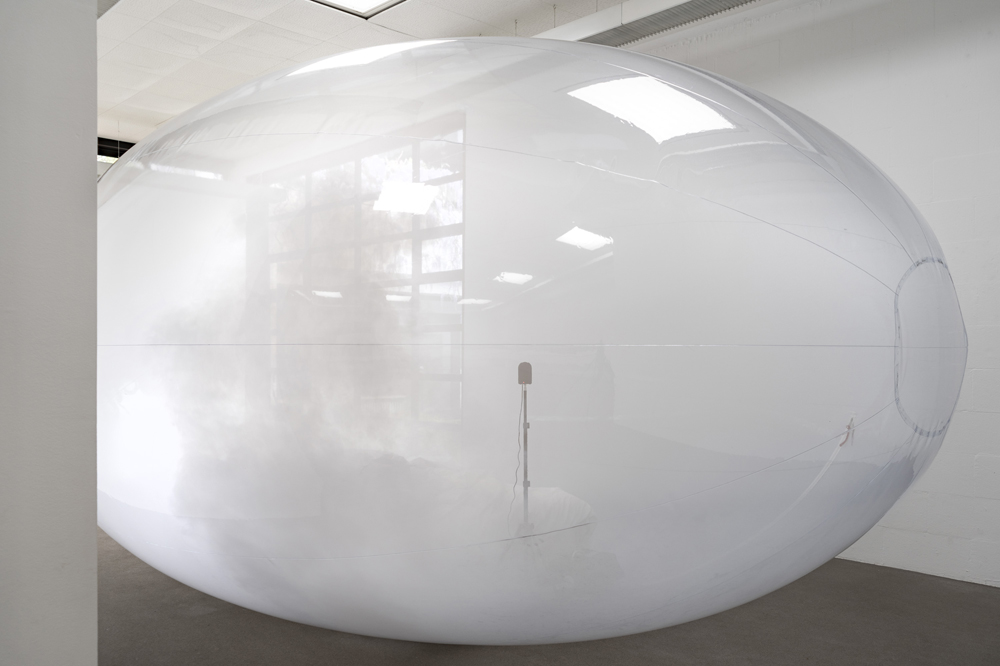 The Oneironaut (lab), 2021