The title
GKF
stands for plasterboard fire protection. Franka Hörnschemeyer collected construction plans over several years, which she studied and regrouped. Finally, she cut up the original plans for the publication GKF, which is limited to 150 copies, and subdivided them into categories such as hospitals, schools, and residential construction with regard to a superordinate functionality. Each of these 150 copies is thus unique, as they all contain different fragments of these building plans.
The publication begins with a text section of the same name, in which the artist uses 17 pages to assign technical terms that she collected from the building plans. The seemingly randomly strung together words are subject to the order that results from the fragmentary construction plans and the building material depicted. The terms that she finally filtered out of these plans and wrote down for GKF relate to the function of the buildings, while the boundaries between them become blurred by the uninterrupted continuity of the words.
GKF, 2020
These 17 pages of text were used to create the
audio work
Gipskartonfeuerschutz
(Plasterboard Fire Protection), which is almost 17 hours long and in which the artist reads the words at intervals of 22 seconds.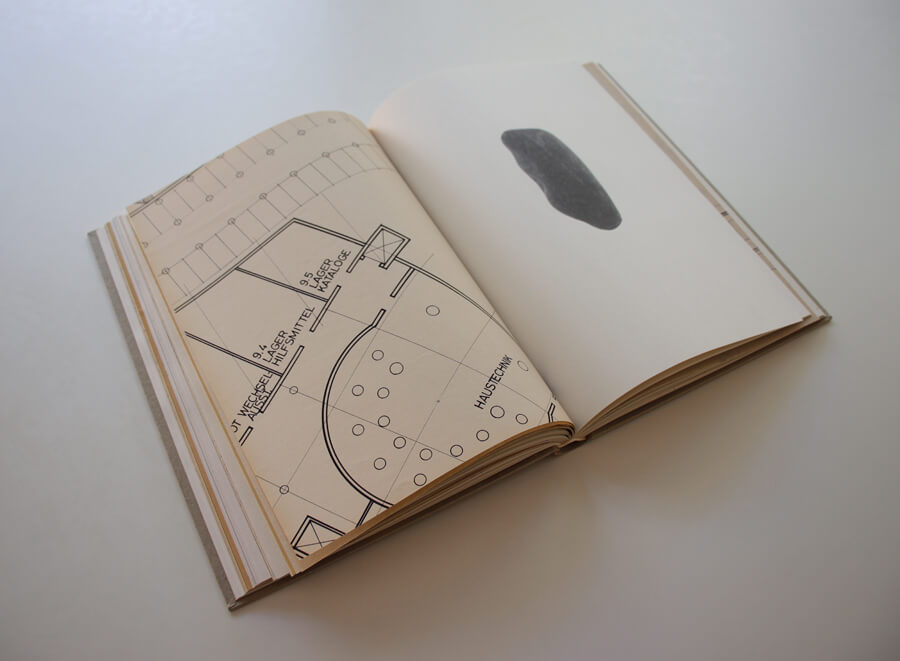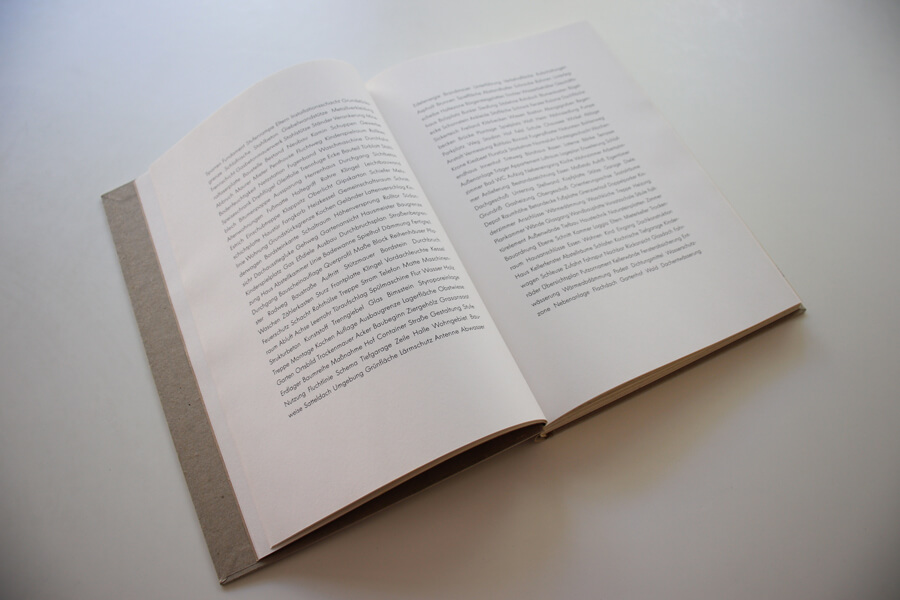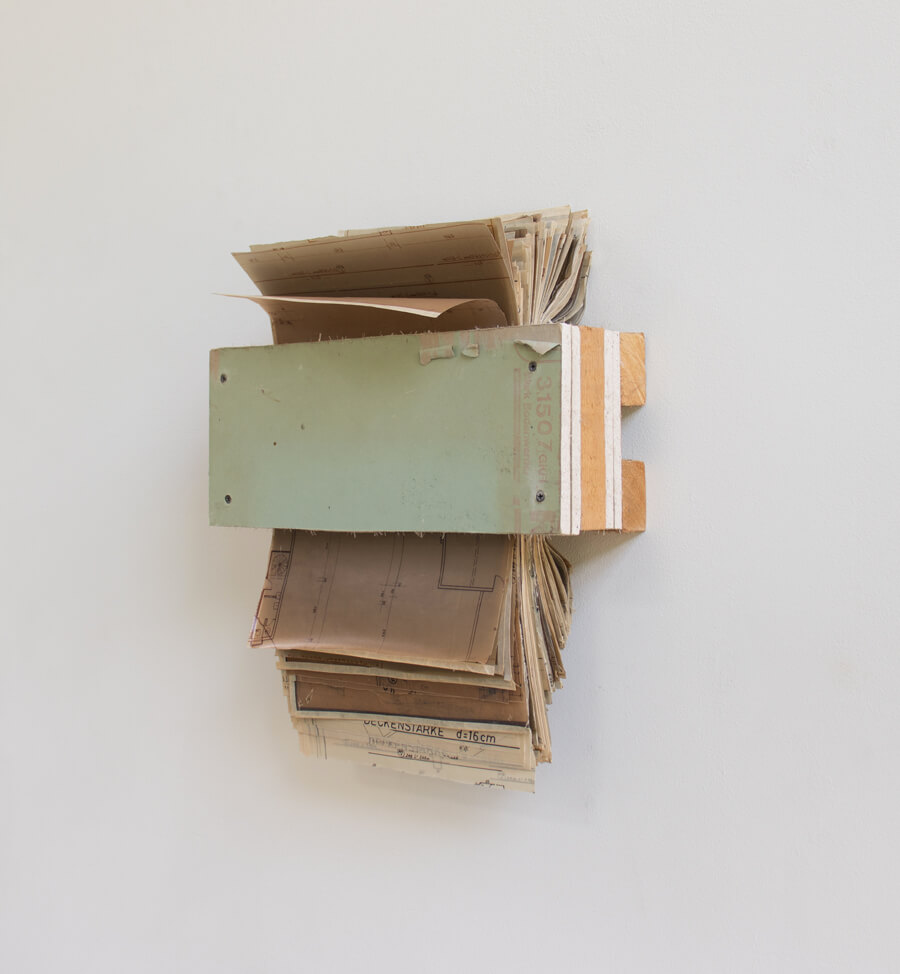 Aktenkeller 1, 1994, plaster board, paper, wood, 37 x 40 x 13 cm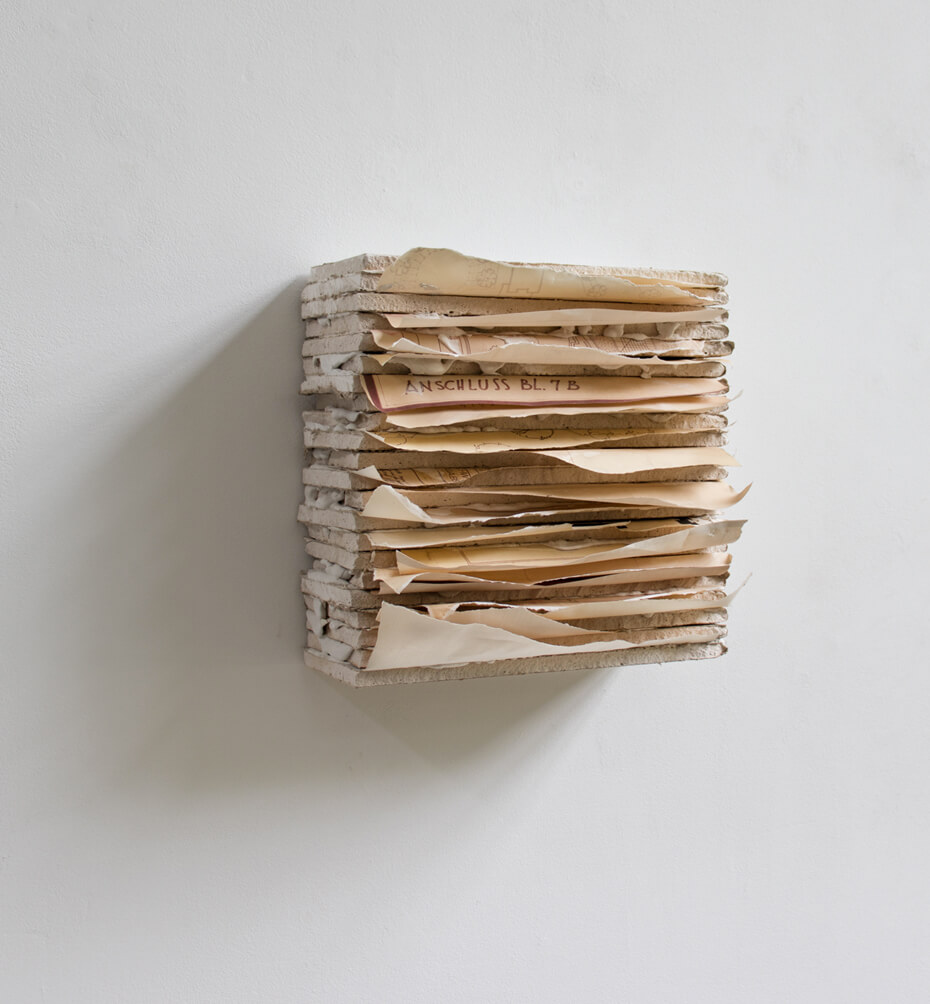 e.a., 1991, plasterboard, paper, 29,5 x 30 x 17 cm