The colourful still lifes belong to Evelyn Hofer's latest serial. They were photographed in Hofer's NY studio in the mid 90s.

At first glance one may behold a 17th century painting. In front of a velvety black background commodities, plants, and fruits appear in rich colour, impressively detailed and in a brilliantly plastic and real manner
Even though the works are mere photographies, the compositions are illuminated artisticly and the texture of the objects are in the same tactile quality as the oilcolours of the old masters. Besides Evelyn Hofer's effort, her time and patience, this effect can be ascribed to the Dye Transfer technique and a 19th century photographic lense Hofer used.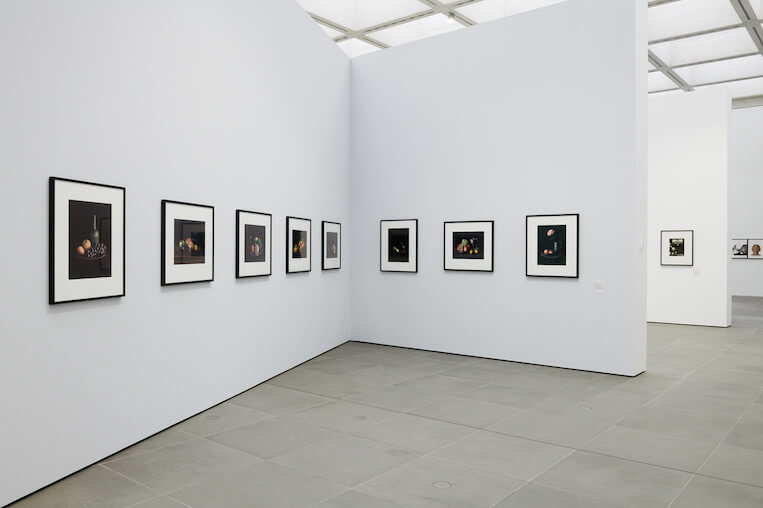 Exhibition view, Credit: Neues Museum Nürnberg (Annette Kradisch)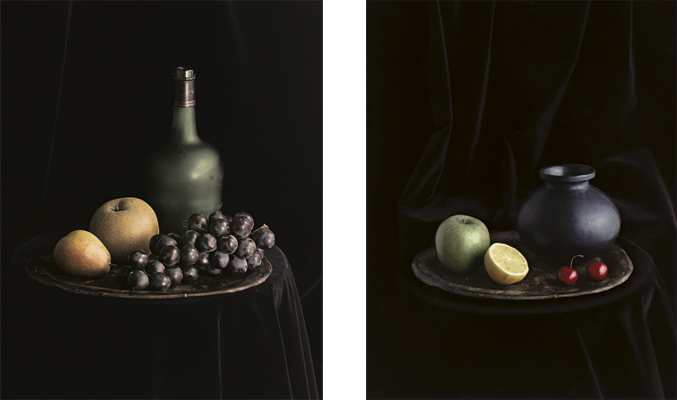 Bottle & Grapes (Still life No. 1) , New York, 1996, Dye Transfer, 54 x 43,5 cm (60 x 50 cm)
Oaxaca Jar with Cherries (Still life No. 4), New York, 1997, Dye Transfer, 54 x 42 cm (60 x 50 cm)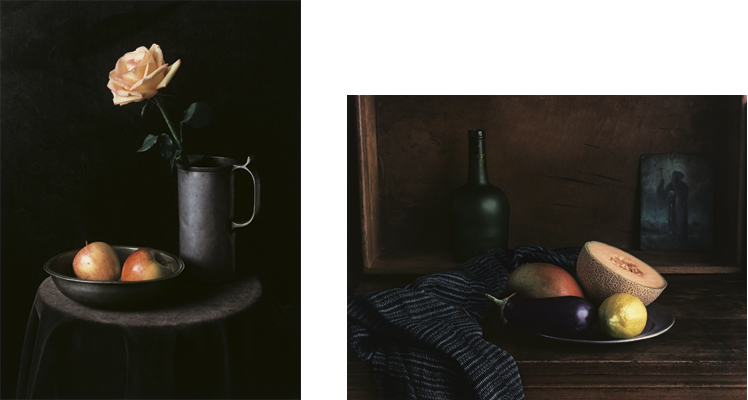 Pewter Pitcher with Rose (Still life No. 8), New York, 1997, Dye Transfer, 54 x 40,2 cm (60 x 50 cm)
Mexican Still Life with Saint (Still life No. 5), New York, 1997, Dye Transfer, 40,6 x 53,5 cm (50 x 60 cm)

Hommage à Zurbarán (Still life No. 6), New York, 1997, Dye Transfer, 37,2 x 53,5 cm (50 x 60 cm)
Pewter Pitcher with Grapes (Still life No. 7), New York, 1997, 40,2 x 54 cm (50 x 60 cm)

Broccoli (Still Life No. 3), New York, 1996, Dye Transfer, 41,7 x 52,8 cm (50 x 60 cm)
Oaxaca Jar with Aubergine (Still Life No. 2), New York, 1996, Dye Transfer, 40 x 52 cm (50 x 60 cm)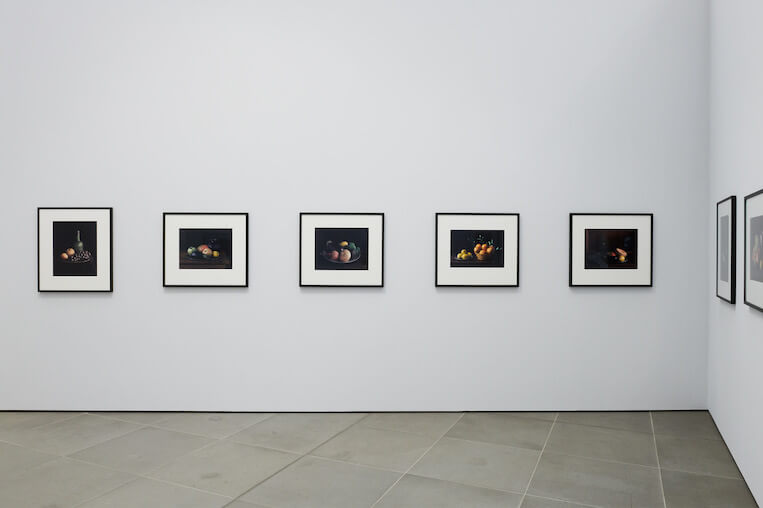 Exhibition view, Credit: Neues Museum Nürnberg (Annette Kradisch)