The book Emerson in Italy, published 1989, contains a series, which developed by the idea of following Ralph Waldo Emerson's journey through Italy in 1833. Hofer was simulating the trails of the poet and put it on a photographic record.
The photographer managed to show the country in its eternalness, just like Emerson recently was there.

The series Emerson in Italy comprises images of landscapes, architecture, documents, monuments, sculptures and interior designs, all originated in Italy, Sicily and Malta.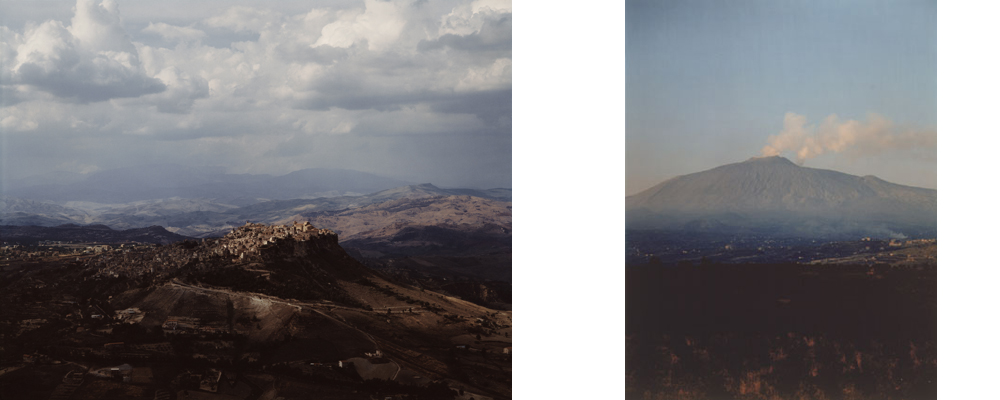 Calascibetta, Sicily, 1986, Dye Transfer, 32,8 x 48 cm (48,5 x 58 cm)
Aetna, Sicily, 1987, Dye Transfer, 40,5 x 32,0 cm (57 x 47,5 cm)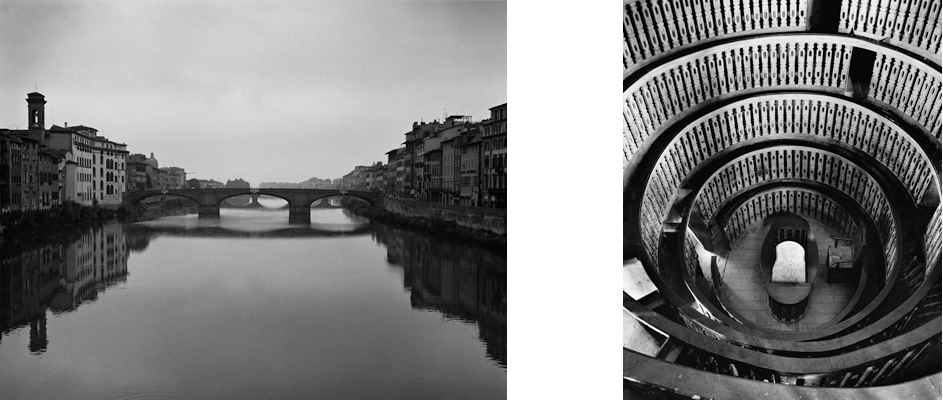 Ponte Trinità, Florenz, 1987, gelatin silver print, 33,5 x 42,5 cm (47 x 58 cm)
Teatro Anatomico, Padua, 1986, gelatin silver print, 41 x 32,7 cm (50,5 x 40 cm)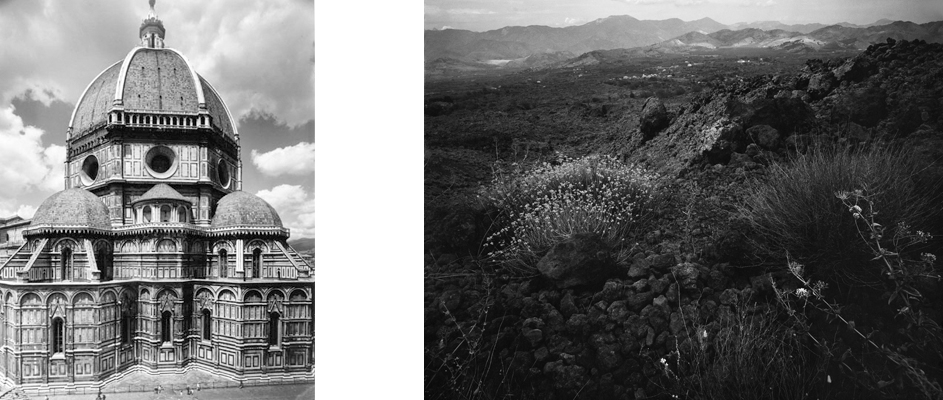 Duomo, Florenz, 1986, gelatin silver print, 42,0 x 33,5 cm (50,5 x 40,5 cm)
Lava Landscape, Sicily, 1986, gelatin silver print, 32,5 x 42,5 cm (49,5 x 58,0 cm)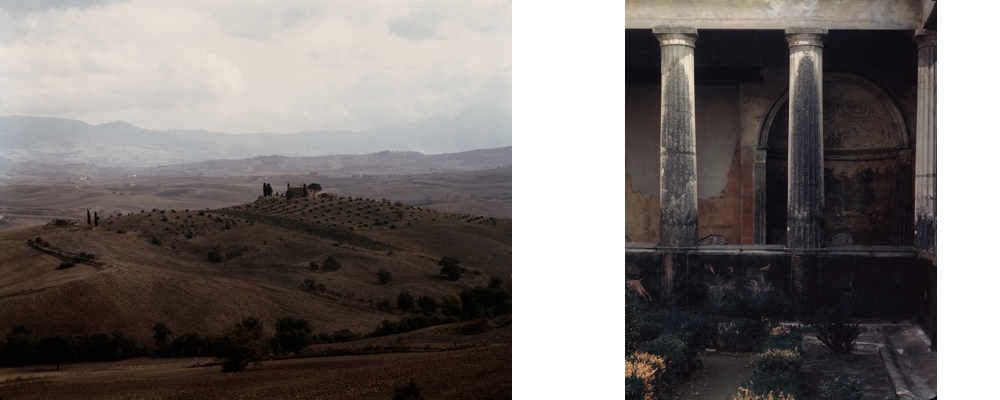 Landscape near Castiglione, Umbria, 1986, Dye Transfer, 33,0 x 42,0 cm (45 x 54 cm)
Pompeii, Casa di Menandro, 1986, Dye Transfer, 42,0 x 33,0 cm (58,5 x 49 cm)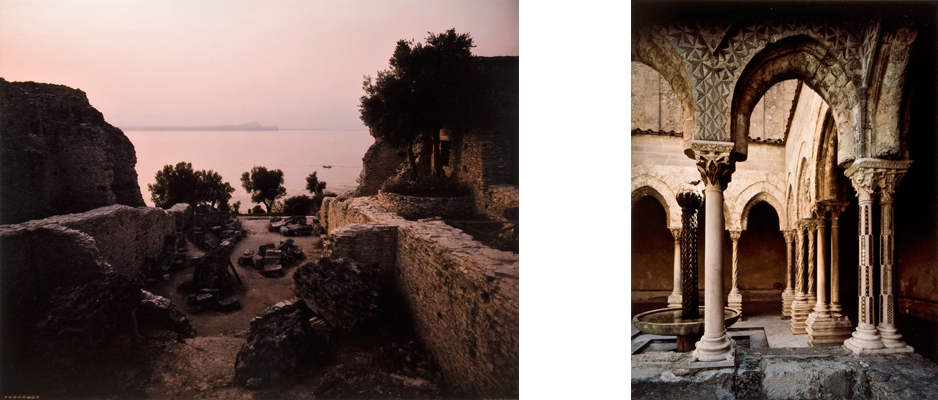 Grotte di Catullo, Gardasee, 1987, Dye Transfer, 32,7 x 42,3 cm (45,5 x 55 cm)
Chiostro Monreale, Palermo, 1986, Dye Transfer, 42,5 x 33,0 cm (58,0 x 49,0 cm)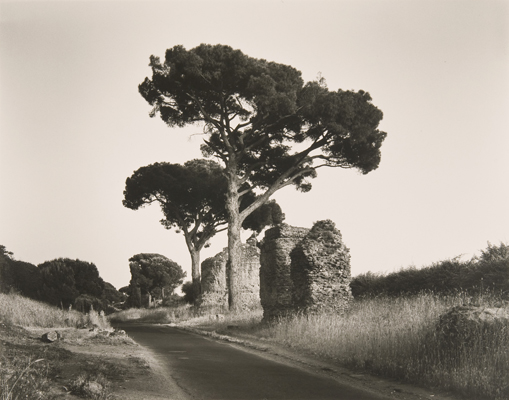 Via Appia Antica, Rome, 1987, gelatin silver print, 33,5 x 42,5 cm (49,5 x 58,5 cm)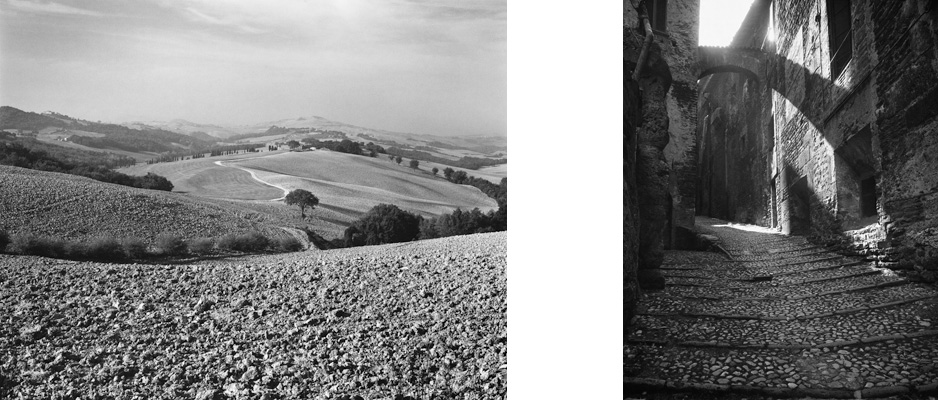 Near Val d'Elsa, Tuscany, 1986, gelatin silver print, 33,5 x 42,5 cm (49 x 59 cm)
Vicolo della Basilica, Spoleto, 1986, gelatin silver print, 42,5 x 33,5 cm (59 x 49 cm)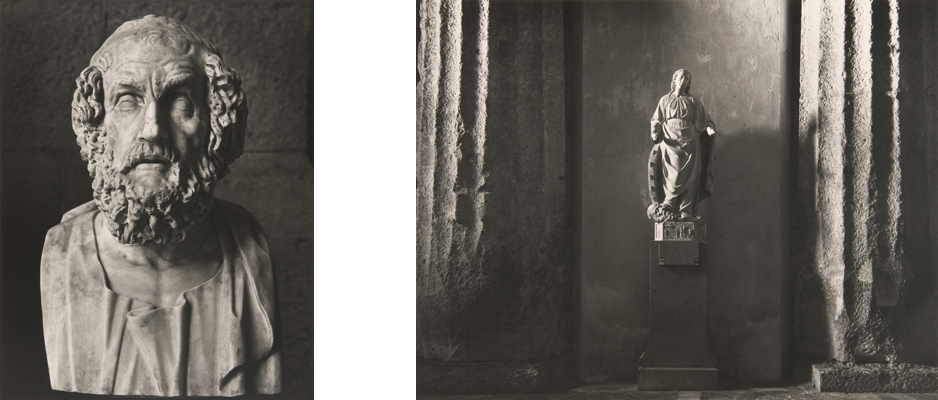 Homer, Neapel 1986, gelatin silver print, 42,5 x 33,5 cm (59 x 48 cm)
Duomo Minerva, Syracuse, 1986, gelatin silver print, 33,5 x 42,5 cm (48,5 x 59 cm)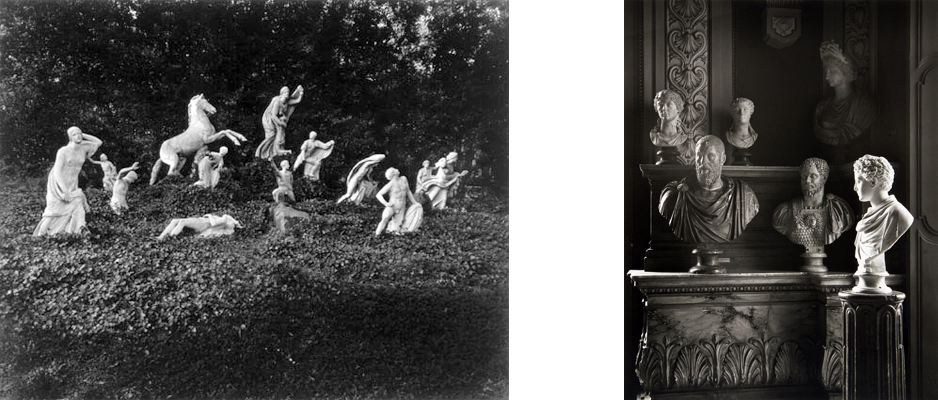 The Niobides, Villa Medici, 1982, silver gelatin prints, 34 x 43 cm (40,5 x 50,5 cm)
Emperor's Room, Rom, 1986, gelatin silver print, 42,5 x 33,5 cm (59,5 x 49,5 cm)