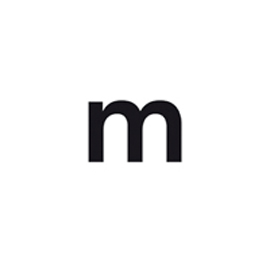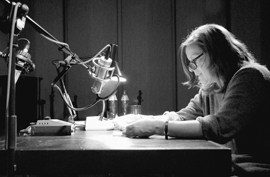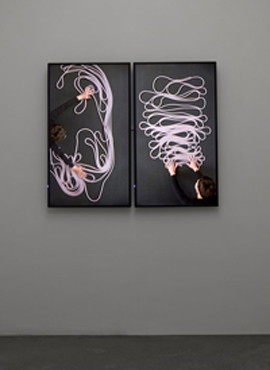 Evelina Cajacob
in: a bit on the side III.
Zeichnung auf Seitenwegen
23.10. - 28.11.2021
Künstlerhaus Dortmund
The exhibition shows works in which a drawing is the starting point, the point at which it ends, and at the same time the focus is, because it thoroughly takes new paths, detours, side paths, using other areas and artistic expressions and can expand itself.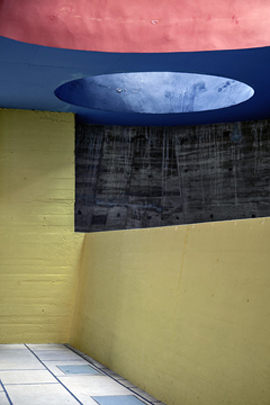 Thomas Florschuetz
Fast noch Zeit
12.10 - 26.11.2021,
Kunstverein Freunde Aktueller Kunst, Zwickau, Germany
Opening: 08.10.21, 18:30 pm
The solo exhibition shows an overview of photographic series by Thomas Florschuetz, including the series "GLAS/ WASSER" and the latest series "Framing".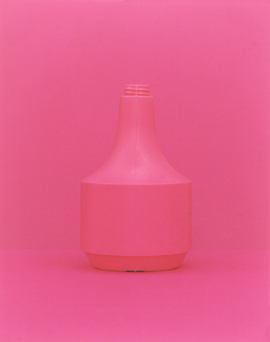 Claus Goedicke
in: Oil. Beauty and Horror in the Petrol Age
4.9.21 - 9.1.2022,
Kunstmuseum Wolfsburg
The exhibition takes a speculative, poetic look back at the present of petroleum modernity, which has lasted for around 100 years. From the distance of a hypothetical future, it asks what was typical about this time of ours, what was great and beautiful, what was ugly and terrible, and how all of this is reflected in art and culture.
Among other artworks, works from the
Still Life
and
Monochrome
series by
Claus Goedicke
are on display.
From Minute 26
3Sat-Kulturzeit
gives an impression of the exhibition.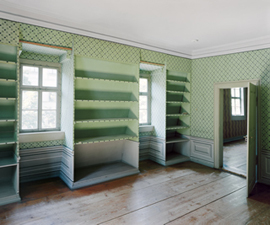 Anja Bohnhof
Abwesenheitsnotizen
10.09 - 30.10.2021,
Kunstraum bautzner69
Solo exhibition of the serie from the same name by Anja Bohnhof in cooperation with Karin Weinert.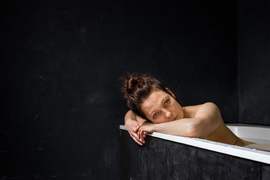 Aino Kannisto
in: New Perspectives Through Photography – 25 years of the Helsinki School
11.09 - 31.10.2021,
Kunsthalle Helsinki
The exhibition celebrates how ideas can be transformed through a shared collective dialogue. It combines new works and installations juxtaposed with historical pieces that exemplify how this unique educational platform has opened up new perspectives on how we experience photography.
The exhibitions shows photographs by Aino Kannisto.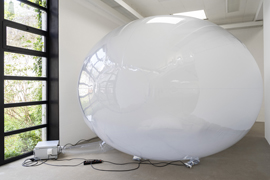 Lena von Goedeke
in: RESET - Crisis // Chance
03.10.2021 - 16.01.2022, Kunstmuseum Ahlen
https://kunstmuseum-ahlen.de
The group exhibition glance at the future and invites us to rethink our global life. Lena von Goedeke shows her site-specific installation
The Oneironaut (lab)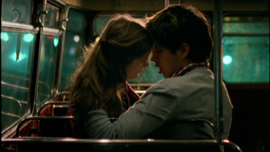 Melanie Manchot
in: Entgrenzungen – von öffentlichen und privaten Sphären
31.07. - 28.11.2021,
Kallmann-Museum Ismaning
, Bavaria
The exhibition shows
Kiss
, 2009,
Spat
, 2010 and
Fight
, 2010 by Melanie Manchot.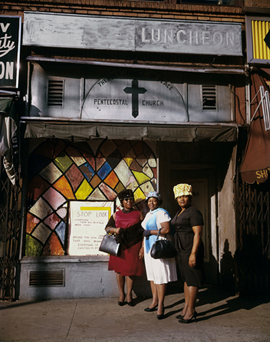 Evelyn Hofer
Evelyn Hofer. Encounters with the camera

07.10.2021 - 21.01.2022, Deutsche Börse Photography Foundation, Eschborn

The exhibition shows a comprehensive retrospective of the most important motifs as well as unknown works that have never before been displayed.

The solo exhibition Evelyn Hofer. Begegnungen - Encounters has already been exhibited at Museum Kurhaus Kleve, Museum Moderner Kunst Wörlen, Passau, Fotostiftung Winterthur and Kunsthalle Cloppenburg.
01.09. - 23.12.2021,
KunstRaum Duisburg, Mercatorhaus
the exhibition features artworks by
Zoe Dietrich-Wamser | Paco Fernandez | Carla Guagliardi | Franka Hörnschemeyer
Francois Perrodin | Alfredo Alvarez Plagaro | Jan. J. Schoonhoven | Elisabeth Vary | Peter Wegner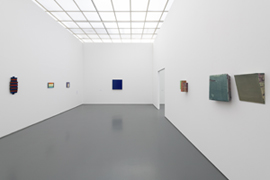 Elisabeth Vary
in the Presentation of the permanent collection
Aargauer Kunsthaus
The Aargauer Kunsthaus is showing two works by Elisabeth Vary in its' presentation of the permanent collection.
Photo: Timo Ullmann, exhibition view of the
Aargauer Kunsthaus, Aargau
, 2021.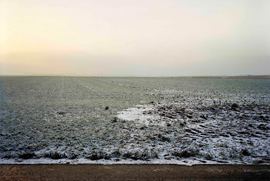 Simone Nieweg
permanent exhibition of K21
Since the beginning of January, two photographs by Simone Nieweg are exhibited in the permanent collection of the K21 in the
Kunstsammlung NRW
next to works by Thomas Struth and Richard Long.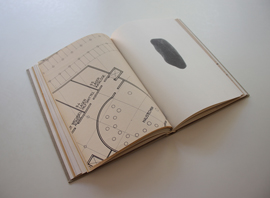 Franka Hörnschemeyer
Plasterboard Fire Protection
expected summer 2022
Museum Schnütgen, Cologne
The exhibition shows the sound installation "plasterboard fire protection". The installation was developed by Franka Hörnschemeyer in 2020 from her artist's book of the same name from 1992. The book is composed of fragmented architectural plans for flats, offices, hospitals and slaughterhouses.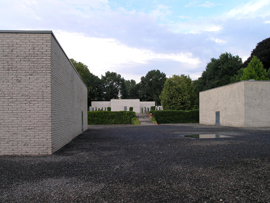 Situation Kunst
Situation Kunst is an ensemble of buildings located in the Galerie m Bochum's neighborrhood and hosts a permanent exhibition of important pieces of contemporary art and since 2015 space for temporary exhibitions in the MuT (Museum underground). Situation Kunst was designed in 1988 by Alexander von Berswordt-Wallrabe as an interconnected system relating art, architecture, and nature as a synthesis.
To the website of Situation Kunst