Aino Kannisto

She and She
Since 1997
From 10 February to 21 April 2012, Galerie m Bochum will present the latest works by
Aino Kannisto
as well as early, previously unreleased works. The third solo show of the Finnish photographer's work at the gallery focuses on continuities and changes within the artist's oeuvre since 1997.
Aino Kannisto herself always sits as subject for her photographs, playing a wide variety of roles amidst diverse settings that evoke a range of moods. And the roles are the key here, because these images are not to be mistaken for self-­‐portraits; they provide no information on the artist herself, on her individual personality and emotions. What is shown instead are imagined lives, invented scenes in constructed settings which nonetheless appear genuine and familiar, as though lifted straight out of real life. Kannisto's works draw on various areas of the cultural and visual realm. Advertising and fashion come into play in her invented scenes, and many images betray the influence of film as source of inspiration. And in fact, her own experiences or people she has encountered also serve as starting points.
Making up stories about the scene and figure shown in her pictures is easy, and almost unavoidable. Who is this woman? What kind of place is she depicted in? And above all: What happened before and what will happen next? Interestingly enough, this open game with associations and fantasy takes its life from the very things that are not visible in the image. The gaze of the female subject, who in many pictures looks off into the distance with quiet melancholy, frequently evokes an impression of longing and pensiveness. Whatever is prompting her mood is always outside the picture frame; the image never includes any clues as to the occasion for her wistfulness. The spaces envelope the protagonist in a protective cloak and seldom explain the melancholy atmosphere. This can more likely be attributed to remote circumstances, perhaps a relationship with an unknown and invisible second figure who is emotionally very near and yet physically far away.
It is not only the endless web of thought strands these photographs inspire that captivates the viewer, but also their aesthetic, the composition of forms and colors.
Nothing is left to accident: the tones of the wallpaper, clothing and everyday objects harmonize and the carefully chosen cropping generates balanced formal structures and relations between surfaces. In the latest works since 2010 the female figures are more than ever imbedded in the composition. The narrative potential evoked by the women in the early photographs is now extenuated in favor of a more reduced and straight composition of forms and colors. With the mesmerizing appeal of their intricate arrangements and subtle moods, Aino Kannisto's photographs reveal not only the artist's fine sense of pictorial composition but also her skill at creating sensitively felt moods. If we remember here that at the moment the shutter is released Kannisto is not standing behind the camera but rather posing in front of it, we can only conclude that her photos are an impressive demonstration of her mastery of the medium.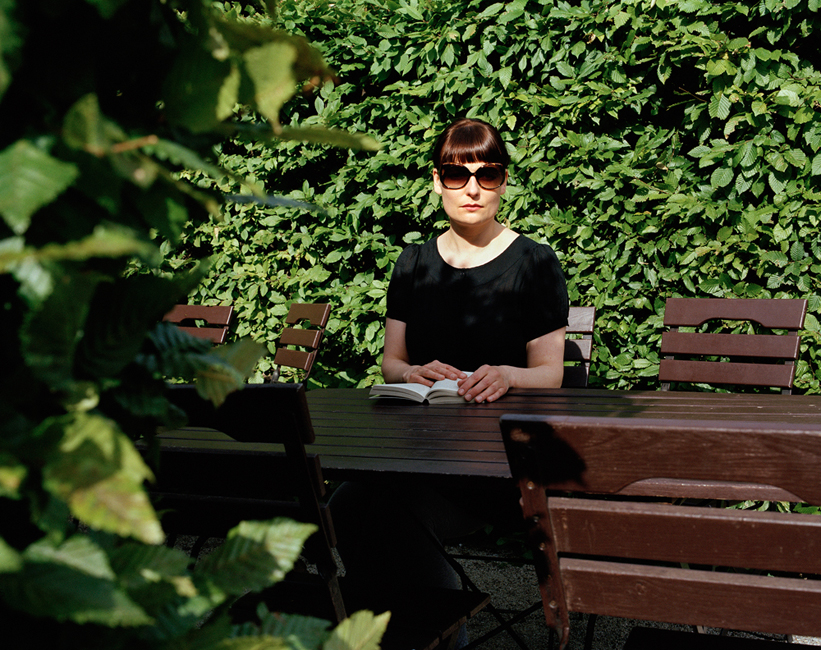 Untitled (Woman with Sunglasses), 2011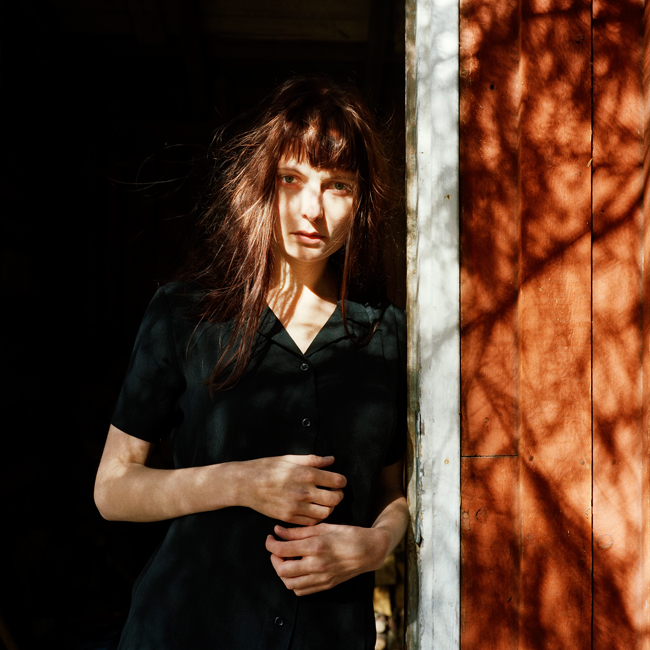 Untitled (Red Wood Wall), 1997

Untitled (White Stones), 1997
Untitled (White Brick Wall), 1997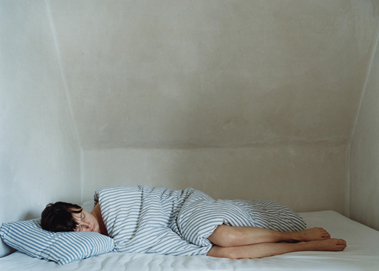 Untitled (Girl Sleeping), 2010



Untitled (Woman Sleeping), 2008
Untitled (White Tub), 2008


Untitled (Scene Outside), 2011
Untitled (White Flowers in Vase), 2011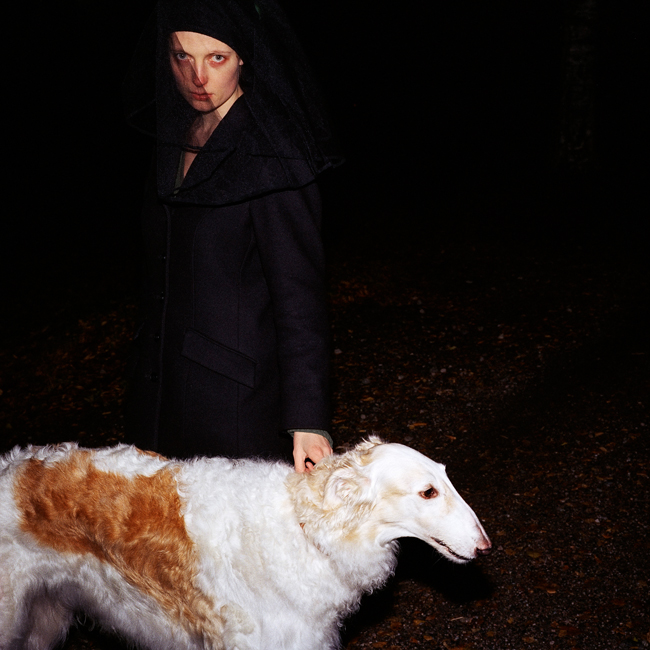 Untitled (Black Veil), 1997