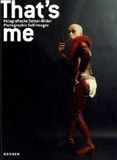 That's me. Photographic Self-Images
Exhibition-Cat., with Aino Kannisto and others
Text by Michael Kröger, Thomas Niemeyer (dt./engl.)
128 pages, 17 color repr.
Marta Herford Herford, Kerber Verlag, Bielefeld 2011


The Helsinki School
Text by Andrea Holzherr and Timothy Persons
188 Seiten
Hatje Cantz Verlag, 2011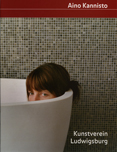 Aino Kannisto
Exhi.-Cat. Kunstverein Kreis Ludwigsburg e.V.
Text by Bernd Finkeldey
15 p., 10 prints., 22,5 x 16 cm
Ludwigsburg 2009
5,00 EUR

Aino Kannisto
Exh.-Cat.
27 pages, 13 colour repr.
22 x 21 cm
Transit Art Space, Skansekaien, Stavanger 2006


10,00 EUR

Aino Kannisto
Exh.-Cat.
40 pages, 19 colour repr.
25 x 24 cm
Galería Colón XVI, Bilbao 2006
12,00 EUR

zwischen traum und wirklichkeit
Photographs by Ainno Kannisto,
Text by Titva Röminger-Czako and Oliver Zybock
Statements by Aino Kannisto, Ville Lenkkeri, Henrik Duncker, Janne Lehtinen
66 pages, 34 colour repr., 24 x 24 cm
Museum der Stadt Ratingen, Ratingen 2005

not available anymore

Junge finnische Fotografie
Aino Kannisto, Eva Persson, Tiina Itkonen
48 Seiten, 29 farb. Abb., 22 x 29 cm
Ludwig Museum im Deutschherrenhaus, Koblenz 2005



Staged Photographs
Exhibition-Cat. 51 Salón de la Fotografia,
Palacio Revillagigedo, Gijon
Text by Uwe Schramm & Ulf Erdmann Ziegler (span./germ./engl.)
103 pages, 30 color repr., 22 x 29 cm
Gijon 2004

Staged Photographs
Exhibition-Cat. Kunstverein Münsterland
Text by Uwe Schramm & Ulf Erdmann Ziegler (span./germ./engl.)
103 pages, 30 color repr., 22 x 29 cm
Coesfeld, 2004

In a lonely place
Exhibition-Cat., with Aino Kannisto, Lucinda Devlin and others
Text by Greg Hobson & Patrick Henry (engl.)
84 pages, 44 color repr.
National Museum of Photography, Bradford 2001

unavailable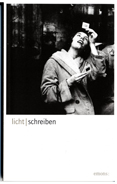 licht | schreiben
Fotografie-Literatur-Konstellation
Editor : Bettina Fischer, Thomas Böhm, Norbert Moos, Thomas Appel
Texts by: amongst others Judith Kuckart, Jo Lendle und Thomas von Steinaecker.
123 p., 23 black/white prints, 18 x 11,5 cm, Emons-Verlag 2009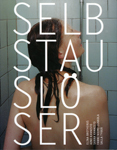 Selbstauslöser
Text by Mika Hannula
Interviews by Birgit Eusterschulte with Aino Kannisto, Elina Brotherus, Sanna Kannisto, Fanni Niemi-Junkola, Sala Tykkä
144 page, 160 colour Reproductions, German & English, 24,5 x 19 cm
Kunsthalle Fridericianum, Kassel 2005

signed

unavailable

Interior Views, Photographic Exlorations of the Eurppean Parliament
The catalogue accompanies a touring exhibition produced by the Goethe Institut Munich.
With Jh Engströnm, Pierre Faure, Toby Glanville, Lukás Jasansky / Martimn Polak, Aino Kannisto, Martin Kollar, Bettina Lockemann, Erica Overmeer, Xavier Ribas, and Krzysztof Zielinski. 155 p., Softcover. Goethe-Institut Munich 2007.