LEE UFAN. Marking Infinity
Exh. Cat. Salomon R. Guggenheim Museum, New York 2011.
Texts by Alexandra Munroe, Tatehata Akira, Reiko Tomii, Mika Yoshitake, Nancy Lim
200 pages, numerous illustrations, 30 x 26 cm, cloth binding with jacket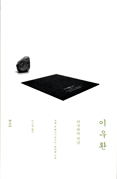 Silke von Berswordt-Wallrabe Lee Ufan - Encounters with the other
Ways of experiencing confrontation and coexistence in Lee Ufan's work.
311 p., 82 illustrations (b/w, col.Repr.), 22,5 x 14,5 cm,
Korean translation, HAKGOJAE PUBLISHING CO.

Resonance
52. Biennale die Venezia 2007
Hg. Achille Bonito Oliva
Fondazione Mudima, 2007
25,00 EUR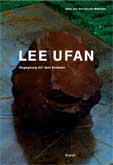 Silke von Berswordt-Wallrabe
Lee Ufan - Encounter with the other
Ways of experiencing confrontation
and coexistence in Lee Ufan's work
240 p., 82 illustrations (b/w, col.Repr.)
16,5 x 24 cm
Steidl Verlag Göttingen, 2007
25,00 EUR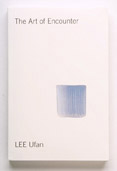 The Art of Encounter
Text written between 1971 bis 2001 by Lee Ufan (engl.)
256 pages, 21 x 14 cm
The artist and Lisson Gallery, London 2004

Gemälde 1973 bis 2001
Text by Dieter Ronte, Christoph Schreier, Tsutomu Mizusawa,
Yusuke Nakahara, Irmtraud Schaarschmidt-Richter & Lee Ufan
127 pages, 37 color & 10 b/w repr., 29 x 24 cm
Kunstmuseum Bonn 2001



Ausst.-Kat. Milano
Text by von Lee Ufan, Gino di Maggio & Achille Bonito Oliva
(ital./engl.), 198 pages, 94 color & 58 b/w repr.
Fondazione Mudima Milano 1994

unavailable

Lee Ufan, Peinture Sculpture
Text by Daniel Reibel, Lee Ufan, Roselyne Marsaud Perrodin (french.)
132 pgs, 21 b/w repr., 41 color repr., 27 x 23 cm
Saint-Louis 2004

unavailable

With Winds, Bilder 1986-1988
Text by Lee Ufan (germ./engl.)
40 pages, 15 color repr., 27 x 21 cm
Bochum 1989
18,00 EUR

Lee Ufan
Text by Lee Ufan (jap./engl.)
208 pages, 44 color & 130 b/w repr.
Tokio 1986

unavailable

Ausst.-Kat. Tokio
Editor: Yokohama Museum of Modern Art Text by Ysuke Kahara (jap./engl.)
Tokio 1977

signed

Lee Ufan, Correspondance & Relatum
Exh.-Cat. Leverkusen
74 pages, 4 b/w repr., 5 color repr., 26 x 21 cm
Städtisches Musem, Leverkusen 1995

unavailable

Lee Ufan, Ex Oriente
Mit Textbeiträgen von Pierre Restany und Elena Pontiggia (italian)
74 Seiten, 28 s/w Abb., 28 farb. Abb., 24 x 22 cm
II Quadrante Edizioni, Torino 1988

unavailable

Lee Ufan
With text by Michel Deguy, Henri-Francois Debailleux, Lee Ufan, Roland Recht, Daniel Abadie, Michel Nuridsany and Véronique Béranger (french)
96 pages, 18 b/w repr., 34 color repr., 27 x 22 cm
Paris 1997

unavailable

Lee Ufan
Exh.-Cat. Musée d'Art Moderne, Saint-Etienne Métropole
Mit Textbeiträgen von Lorand Hegyi und Okyang Chae-Duporge
64 Seiten, s/w und farb. Abb., 20 x 17 cm

Paris 2005

unavailable