Mountainworks (Montafon)
Accompaning the exhibition in BTV Stadtforum Innsbruck, 02.10.2019-25.01.2020
INN SITU, 2019
Texts: Hans-J. Gögl, Fanni Fetzer

123 Pages with photographs, German/English

100
Publisher: Bergbahnen Engelberg Titlis
100 pages, linen bound
reproductions: 54 colores and 15 b/w
Texts by Melanie Manchot and Mike Bacher
Edition: 5000 dt./2.000 engl.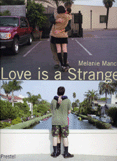 Love is a stranger
Photographs 1998-2001
Text by Klaus Honnef, Janet Hand and Stuart Horodner
98 pages, 100 color repr.
24,5 x 30,5 cm
Prestel Verlag, München 2001

out of stock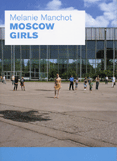 Moscow Girls
Text by Katja Blomberg and John Slyce (German and English)
61 color reproductions
21 x 15 cm
Haus am Waldsee, Berlin 2006



8,00 EUR

look at you loving me
Bilder meiner Mutter von 1995 - 1998
Text: Katja Blomberg, Val Williams (dt./engl.)
34 prints, 26,5 x 21,5 cm
Galerie Hans-Jürgen Siegert, 1998.

Open Ended Now
With texts by Fabienne Brugère, Kate Bush, Maeve Connolly, Ellen MAra De Wachter, Florian Gaité, Frank Lamy, Guillaume le Blanc &Sybille Omlin
242 pages
Grapius Verlag Gent, 2018
30,00 EUR