Archival Pigment Print
each 102,3 x 126,3 cm

The Jaca series from 2010 focuses on the impressive jackfruit, which the artist stages from different angles. He thus opens up an intriguing push and pull between the familiar and the foreign, the fruit itself and its representation. The prickly outer skin symbolizes defensiveness and protection, while the view inside the cut fruit reveals its inner softness and vulnerability.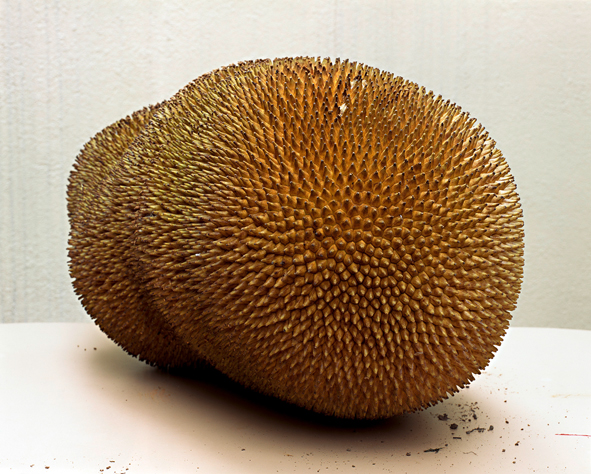 Ohne Titel (Jaca) 02, 2010/20, Archival Pigment Print, 102,3 x 126,3 cm

Ohne Titel (Jaca) 05 + 06, 2010/20, Archival Pigment Print, each 102,3 x 126,3 cm

Ohne Titel (Jaca) 01 + 08, 2010/20, Archival Pigment Print, each 102,3 x 126,3 cm