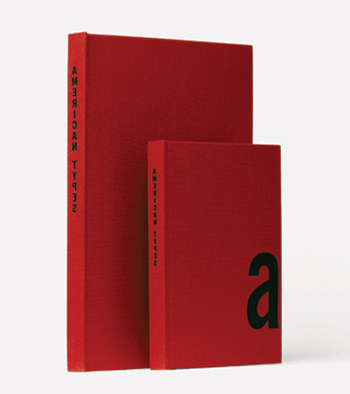 American Types , 1997
2 vol., 21,4 x 28 cm und 14,2 x 18,5 cm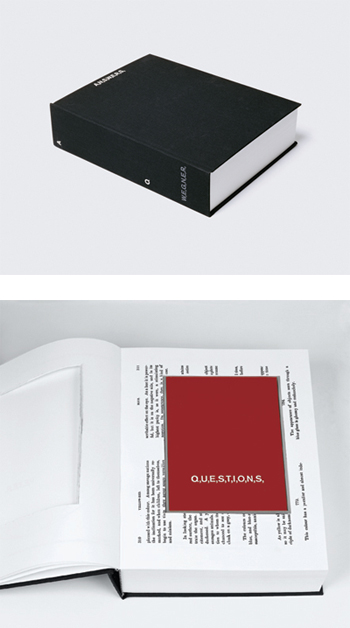 A,N,S,W,E,R,S,&,Q,U,E,S,T,I,O,N,S, 2004
22 x 28 x 10 x cm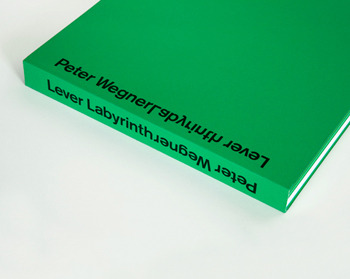 Lever Labyrinth, 2005
25,4 x 25,4 x 3,8 cm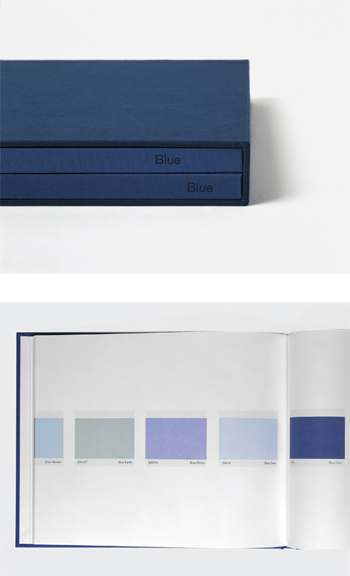 THE BLUE BOOKS
2-volume set: waterless offset litho with blind emboss case-bound & slipcased
What all can be hidden in between the covers of a book?

We expect printed words, images – all that is information, which can be grasped on paper.
In the case of an artist's book, however, of course we are right to expect some more creativity.

Thus, Peter Wegner completely redefines the book. He ignores boarders of the media as such, reduces means and information to a minimum, or uses the capacity of the volume in order to literally convey new content.

His bookobjects American Types, Remarks On Color, Lever Labyrinth, The Blue Books, A,N,S,W,E,R,S,&,Q,U,E,S,T,I,O,N,S, or The other today is the one you want escape simple classifications.
In fact, they are exclusively created art objects that only adopt the appearance of books.

But once, for instance, the book A,N,S,W,E,R,S,&,Q,U,E,S,T,I,O,N,S, is flipped open, it becomes clear that it can also be used as a treasure chest. The pages are stamped out and hold in their middle a small box of plexiglass.

The artist published his first book in 1997, titled American Types. It is part of a long engagement with the American common speech and it's system.

Lever Labyrinth is a compressed form of an exhibition under the same title realised in the New York Lever House in 2005. A selection of exhibited green paper packs is bound together in the form of a book, completed by information on the artistic concept of the show.

The other today is the one you want constitutes an extraordinary self reflection: by means of aphorisms that can be red like poems, which unfold a curve of tension through making brief beginnings, longer middle parts, and then reduced and retarded endings, Wegner provides an insight into his creative dynamic of producing.

Books are part of Wegner's work since a couple of years. They change between intellectual strength and poetic opennes and rouse curiosity about his unconventional oeuvre.