Videoinstallation
HD Video, Loop with Sound 13'20''
Table 51 x 79 x 80 cm, 52 Towels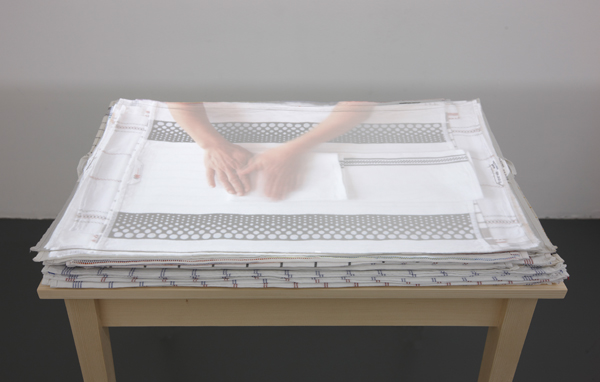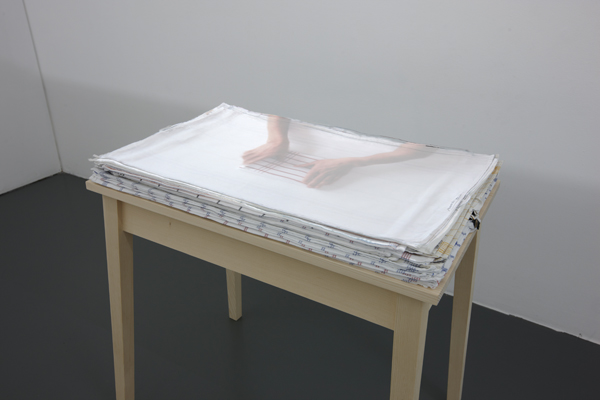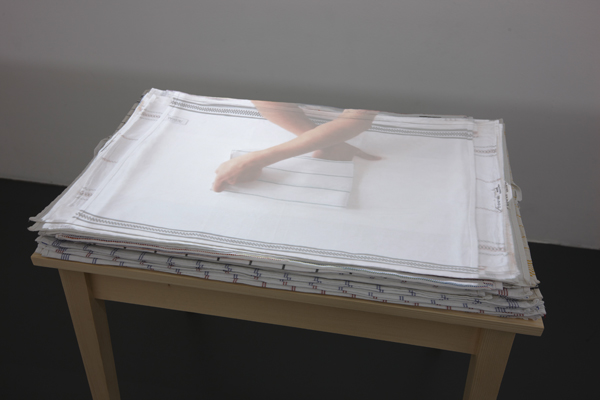 In the video installation HandArbeit II three pairs of hands belonging to three generations fold tea towels, each at their own pace and with their own degree of care.
The video work is projected onto a similar stack of towels. Cajacob treats the passage of time, daily life, family and ritual with a casual expressiveness in this delicate, heart-warming installation.