Works of art by Zoe Dittrich-Wamser
In her sculptural works, Zoe Dittrich-Wamser (*1993 Gießen) captivates with a unique material empathy and fine sensitivity to simple materials and their expressive power. The materials are intensively examined for their properties and transferred into new contexts. Here they become the main actors, which behave site-specifically in and to the space.
In her works, Zoe Dittrich-Wamser combines different materials with each other and does not shy away from making use of conventions. Seemingly opposites are united, not without a twinkle in her eye, so that they mutually support, sustain and hold each other - in the process, the respective elements often stand out from each other and sometimes even contradict each other.
Dittrich-Wamser expands her canon and creates works that convince through their stringent clarity and at the same time humorous lightness.


Exhibition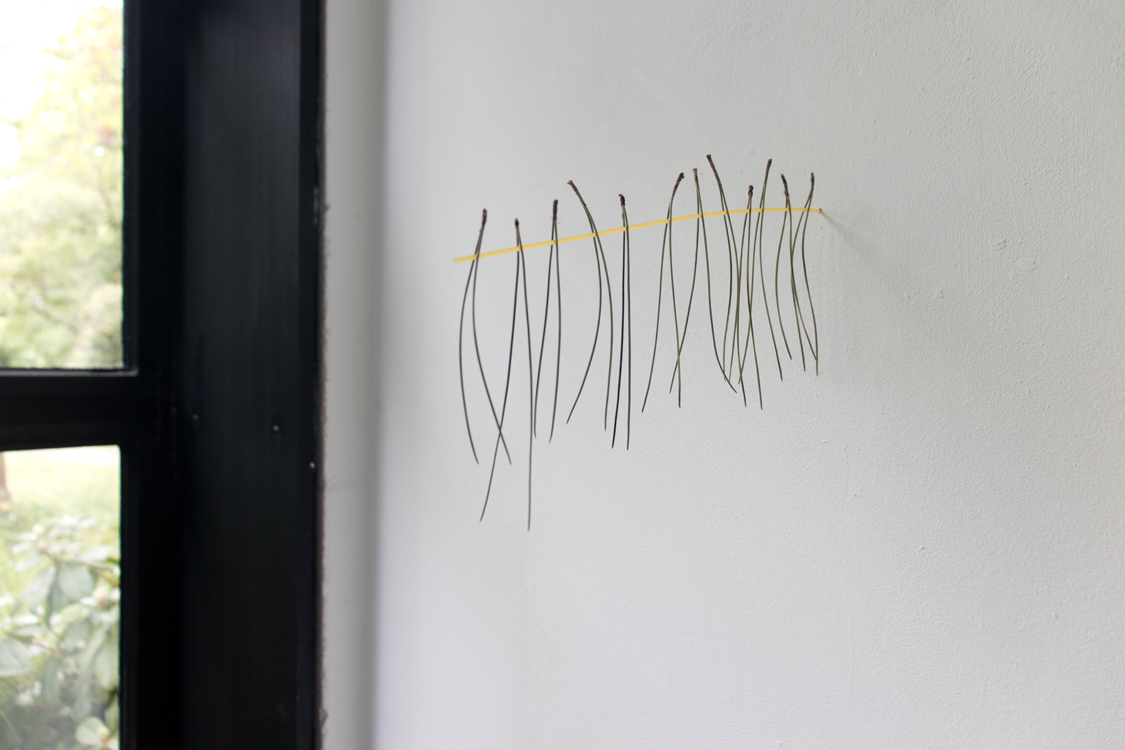 Organic material is juxaposed with synthetic, fragile objects are used as static elements underneath heavy ones; hard, porous surfaces meet with soft, compliant ones; clear, sharp edges are contrasted with soft curves. Besides building material like plaster, concrete or steel Dittrich-Wamser utilises for example spaghetti, tissue-packaging , rubber bands or fruit peel.
In her conception rooms and walls are never just exhibition spaces but eclected components, whose holes, structurs and bumps serve the artworks, complete them and inspire them.