Thomas Florschuetz
Framing
November 14th 2020 until April 30th 2021
In the exhibition "Framing" Galerie m shows photographic works by the Berlin-based artist
Thomas Florschuetz
(*1957 Zwickau), with whom it has been working for 20 years. Besides the series of the same name, the exhibition includes works from the series Jaca, 2010/20, Konstruktion, 2019, Projektion, 2020 and Osterspaziergang, 2020.
The Dominican priory of La Tourette near Lyon, built by Le Corbusier in the late 1950s, provided Thomas Florschuetz with the motifs for his
Framing series
from 2019, which shows significant details of the architecture in reduced images. The dynamics of the artist's compositions are inspired by the lines of the building elements as well as their surface textures, coloring and the momentary lighting situation. Minimal deviations in perspective result in images that appear abstract in large part, the architectural references fading into the background and only remaining evident in isolated areas. The focus thus oscillates between planar composition and depth effect, between abstract picture and a visceral sensation of space.
The
Jaca
series from 2010 focuses on the impressive jackfruit, which the artist stages from different angles. He thus opens up an intriguing push and pull between the familiar and the foreign, the fruit itself and its representation. The prickly outer skin symbolizes defensiveness and protection, while the view inside the cut fruit reveals its inner softness and vulnerability.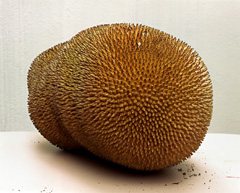 Untitled (Jaca) 02, 2010/19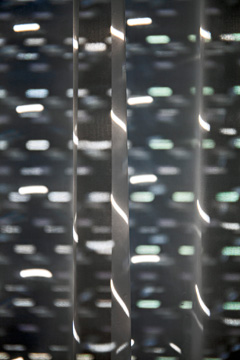 Untitled (Projektion) 05, 2020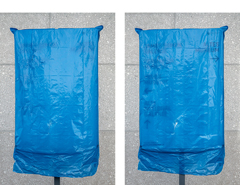 Untitled (Osterspaziergang - Easter Walk) 12, 2020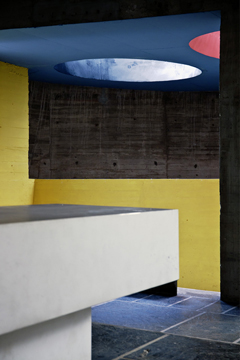 Untitled (Framing) 15, 2019/20