After years of examining suffering, death, killing, cruelties and destruction of World War I, which changed my own perception of current conflicts and even lead to physical pain, I now try to conclude the project Kreuzweg with the diptych Werden Vergehen.
The never-ending cycle of coming into being and passing away, flourishing and withering should placate us with our own transience. Nevertheless, the path from the bud to the shriveling, rotting blossom and the path from birth to death feels like a slow parting from visions of paradise.
Although I refer to the peony which stands for salvation I think I did not succeed with concluding the topic. The deep thoughts, the engagement with World War I raised, just shifted to questions concerning the own finiteness.
What a solace and expression of hope that the peonies are going to bloom again next year!
Stephan Schenk, 2016

Werden Vergehen, 2015/16
tapestries
2 parts, each 210 x 280 cm
Ed. 3 + 1 E.A.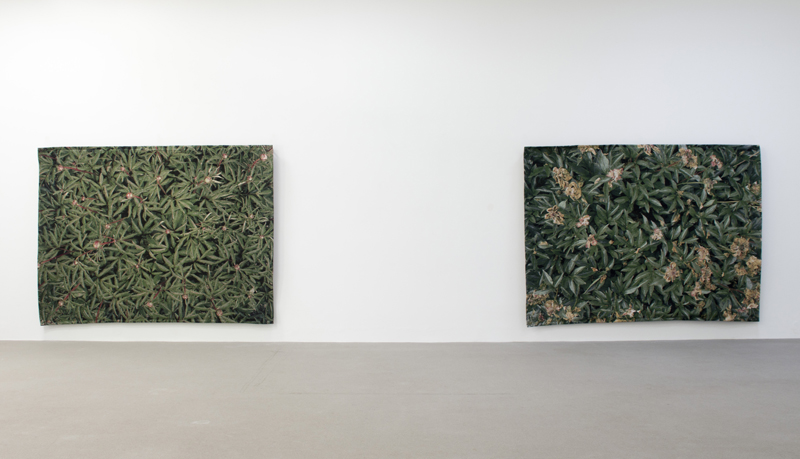 exhibition view Galerie m Bochum 2016